Let the music play on by Laura Holck
Handmade ceramic tiles and pearls cover this 1/4 scale violin. This is a work in progress, interrupted by COVID-19 and the closure of A U of Arts. When finished, it will be donated to the Calgary Fiddlers for their annual silent auction fundraiser.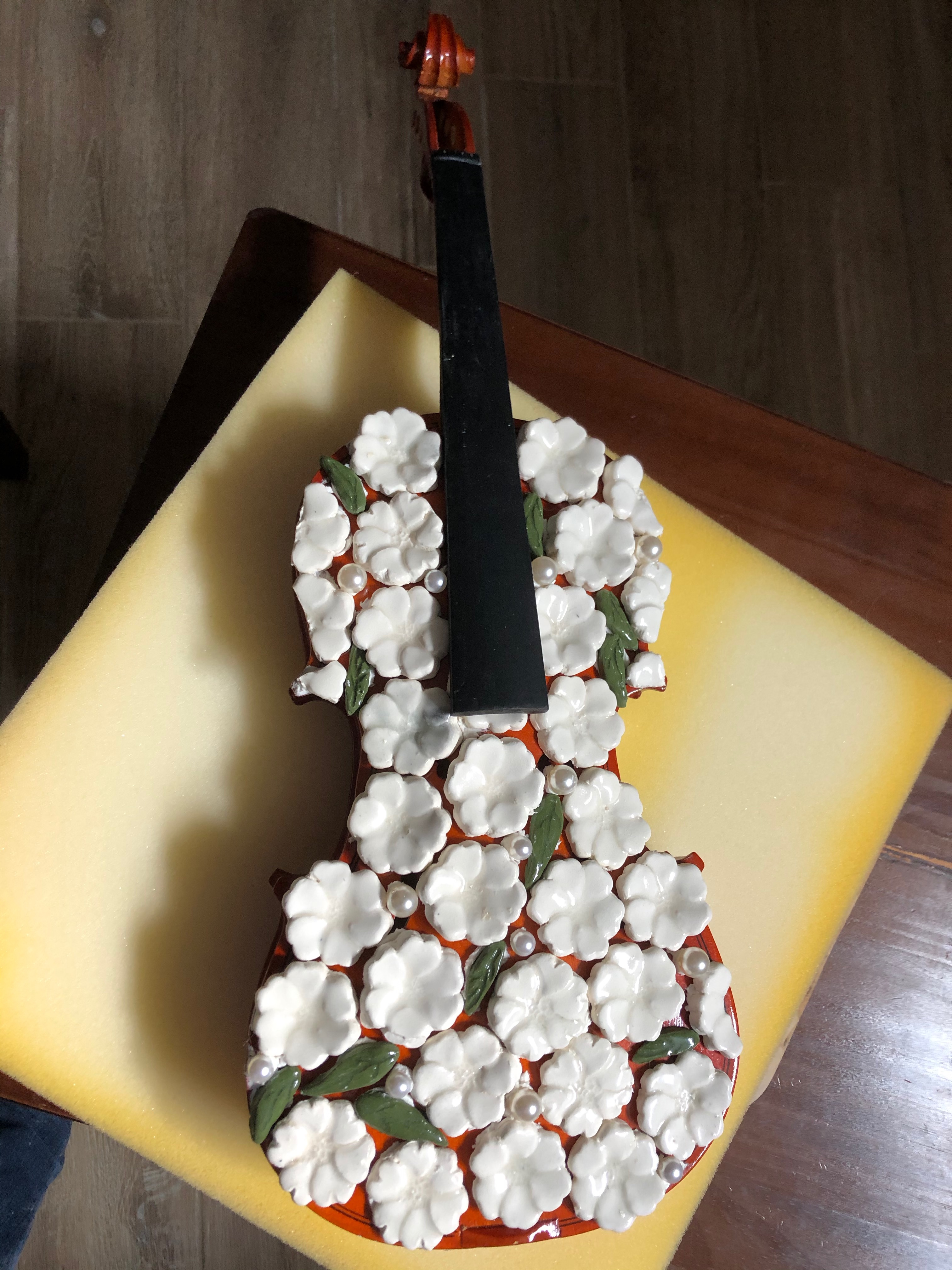 The violin in process....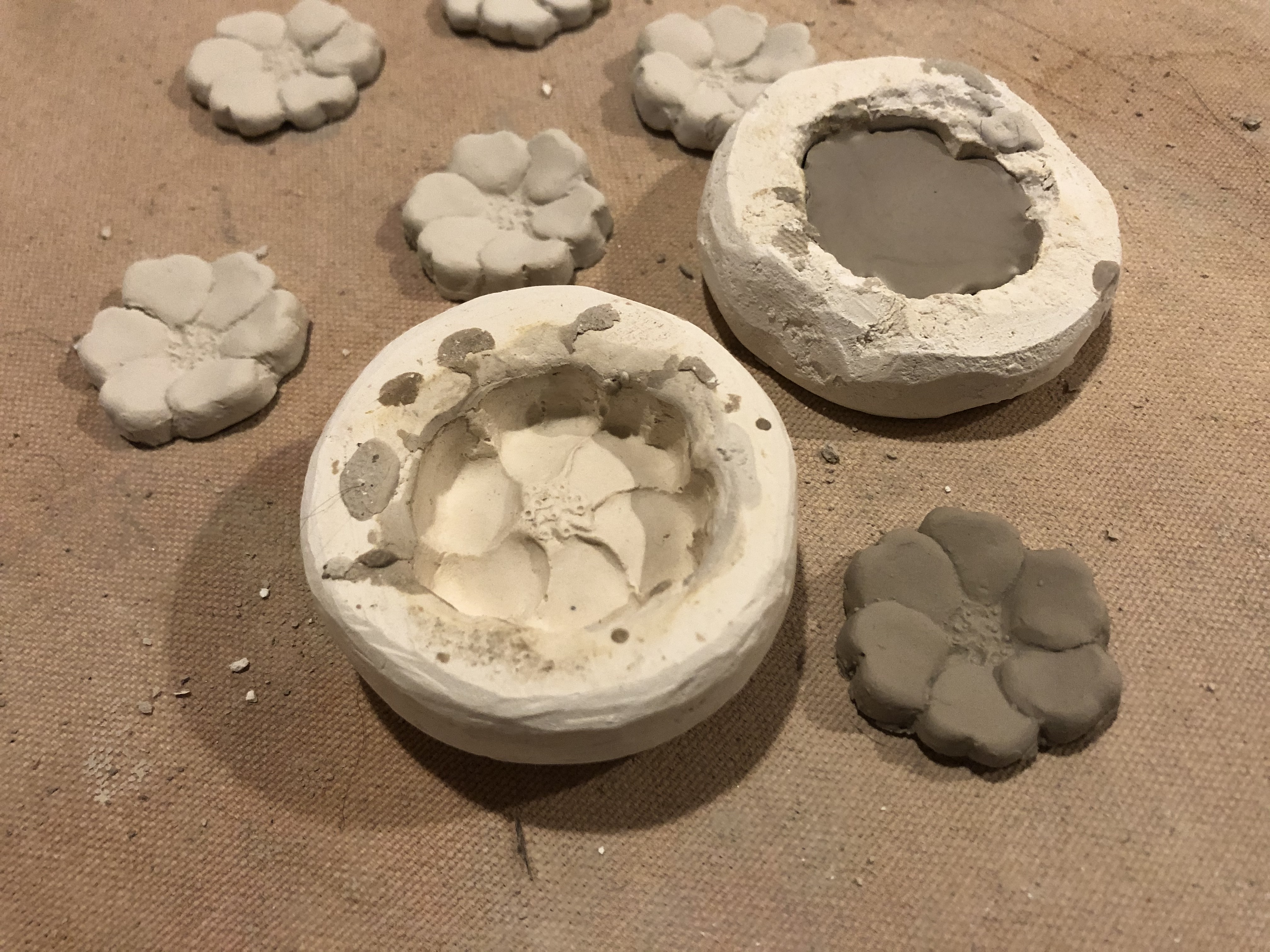 Plaster moulds made from handmade tiles speed the tiling making process