Pancakes, sausage, juice & coffee...these are Stampede Breakfast staples.
Cook up a Stampede Breakfast, put on your western duds & enjoy our online Stampede (see the pancake recipe below)!
Don't feel like cooking?
Free Calgary Stampede BMO Kids'Day Pancake Drive-Thru
STAMPEDE PARK
Wednesay, July 8 9am to 4pm
You must register! Click here for details.


Free Calgary Stampede Community Drive-Thru Pancake Breakfast
Southcentre Mall
Saturday July 11, 9am - noon
You must register! Click here for details.


Humpty's ($11-$12) and McDonald's ($5) both offer pancake & sausage breakfast through Skip the Dishes. You could be eating pancakes within the hour.


Put the Boots to Hunger by keeping a Stampede tradition alive: Give a donation to the Calgary Food Bank during Stampede Week!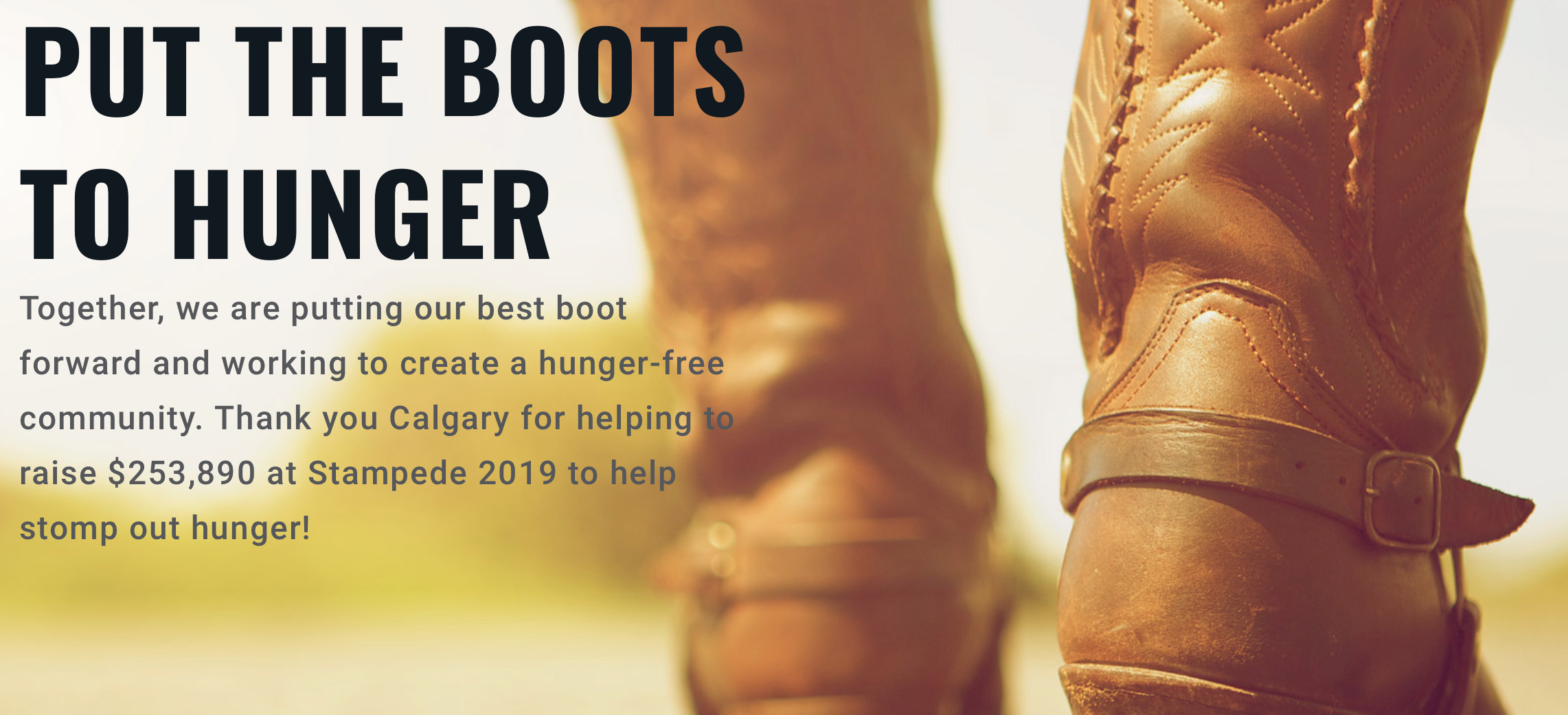 Live near the church and want to make a physical donation to the food bank?
The food bank is currently in need of these items:
Canned tomatoes
instant oatmeal single-serve packets
pop-top canned tuna
The church office is open Monday-Thursday, 9a-4pm. Drop off your donations in the food bank boxes just inside the east entrance. 10620 Elbow Dr. SW Calgary


Stampede Pancakes
Sift together:
1 1/2 cups flour
1 teaspoon salt
3 tablespoons sugar


In a separate bowl, combine:
2 slightly beaten eggs
3 tablespoons melted butter or margarine
1 1/4 cups milk

Heat your griddle or frying pan on medium to medium high heat.
Your cooking surface is ready when a few drops of water splattered onto the surface "dance" and quickly evaporate.

Mix the liquid ingredients quickly into the dry ingredients.
Cook in batches, turning after the top bubbles and becomes dry.
Serve with butter & maple syrup.
Yield: about fourteen 4" cakes