This event has already occurred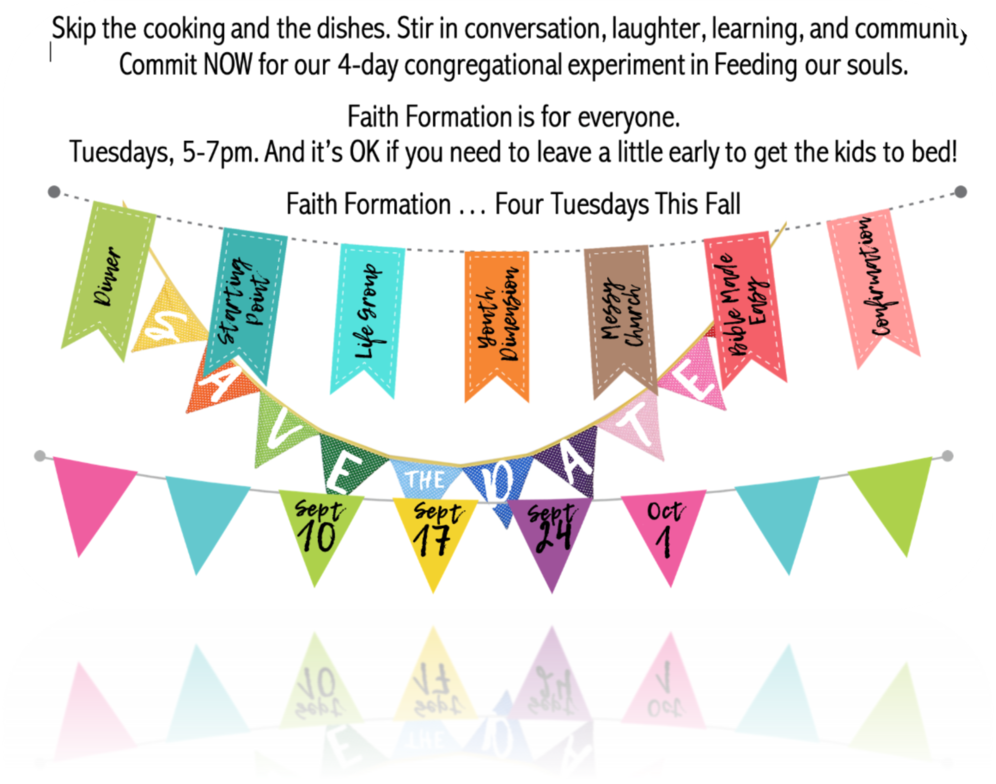 Save to your Calendar
What? Dinner and programming
When? Four Tuesday 5 – 7 pm, beginning September 10
Who? Everyone ages 0 – 105!
Why? Because it's good for you, your family and all of us!
Cost? Free will offering will help with the cost of the ingredients of the meals. You don't need to rush on Tuesdays. Come straight from work, school or home. Let us do the cooking and cleaning while you study, learn, worship and grow!